DATE:

AUTHOR:

The Buildertrend Product Roadmap team
April 3-7 Buildertrend updates
DATE:
AUTHOR: The Buildertrend Product Roadmap team
We made changes to our roadmap!
Thanks to your feedback, we made updates to our Product Roadmap layout so you can more easily see what platform enhancements we're working on.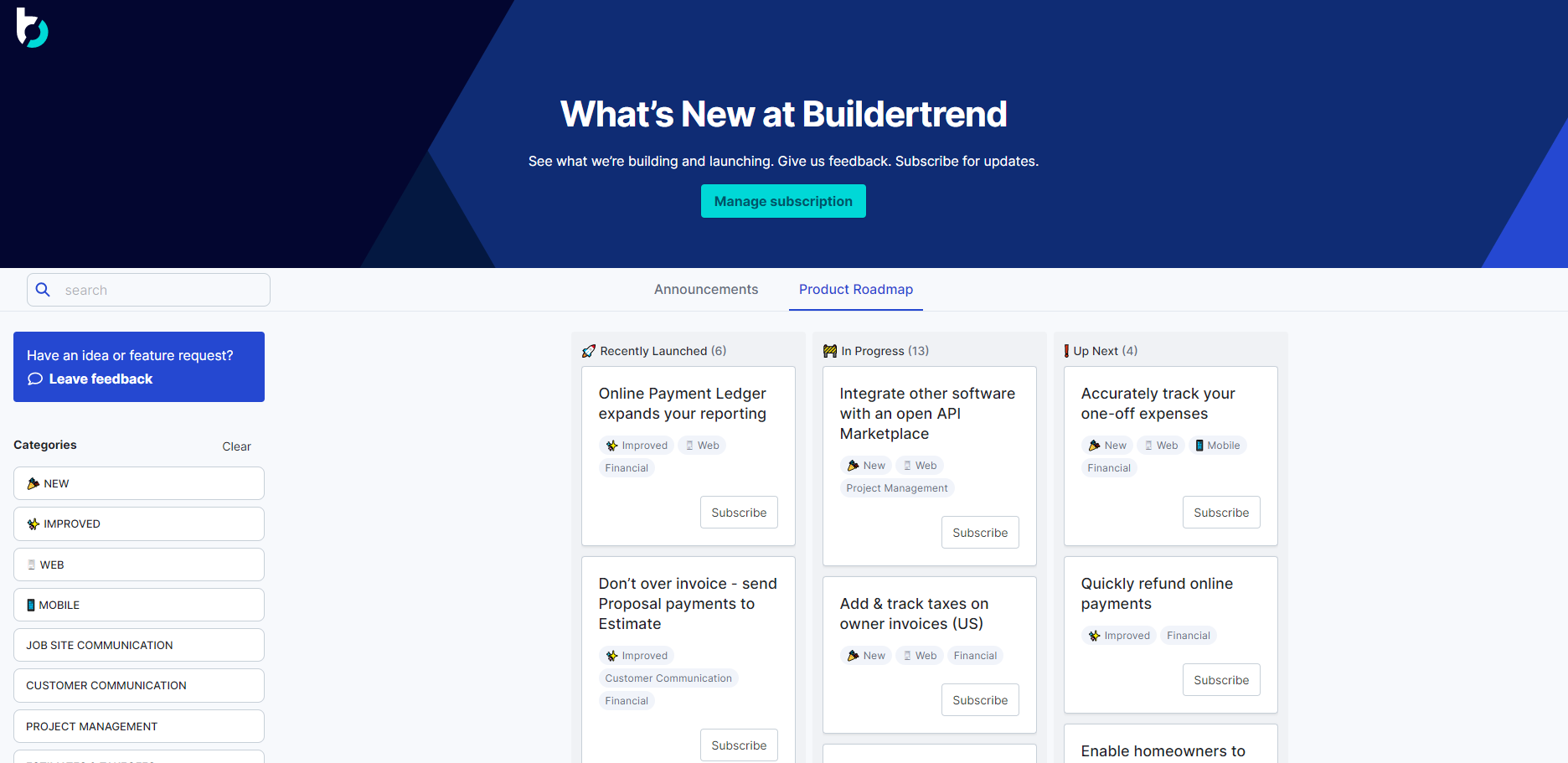 All sections can now be seen without scrolling: Sections are now displayed as columns, so you can quickly see the In Progress and Up Next information.

Considering section has been replaced with Up Next: Now it's clear that if an initiative is on our roadmap, it means we're dedicated to developing it. The Up Next section shows you what's in our queue, but not yet being built.
Please note: Development and testing can uncover unknowns and influence changes. The information provided in the In Progress and Up Next sections is subject to change.
Your feedback is important to us
In an effort to continuously improve Buildertrend, our team reviews every piece of feedback you submit. Your input helps us identify areas for opportunity, prioritize development efforts and make enhancements that meet your needs.
Visit the roadmap to learn more and provide feedback
If you have questions about recent updates, contact our Customer Success team at 888-415-7149.
We welcome feedback on releases, at any stage. If you'd like to provide feedback, please use the What do you think of this roadmap item? button inside release cards, or the blue Leave Feedback button on the top left of our Product Roadmap.