DATE:

AUTHOR:

The Buildertrend Product Roadmap team

RELATED ROADMAP ITEMS:
🎉 New
✨ Improved
📱 Mobile
Project Management
Financial
Jan 16-20 Product Roadmap Updates
DATE:
AUTHOR: The Buildertrend Product Roadmap team
Happy Friday from Buildertrend!
We had two releases with roadmap movement this week. Click the links to view the summaries or provide feedback. Have a great weekend!
'Recently Launched'
We created a new option on bills that allows you to mass-apply lien waivers. This will decrease the time it takes to apply lien waivers across multiple bills at once – making it easier to protect your liability and ensure you don't pay twice.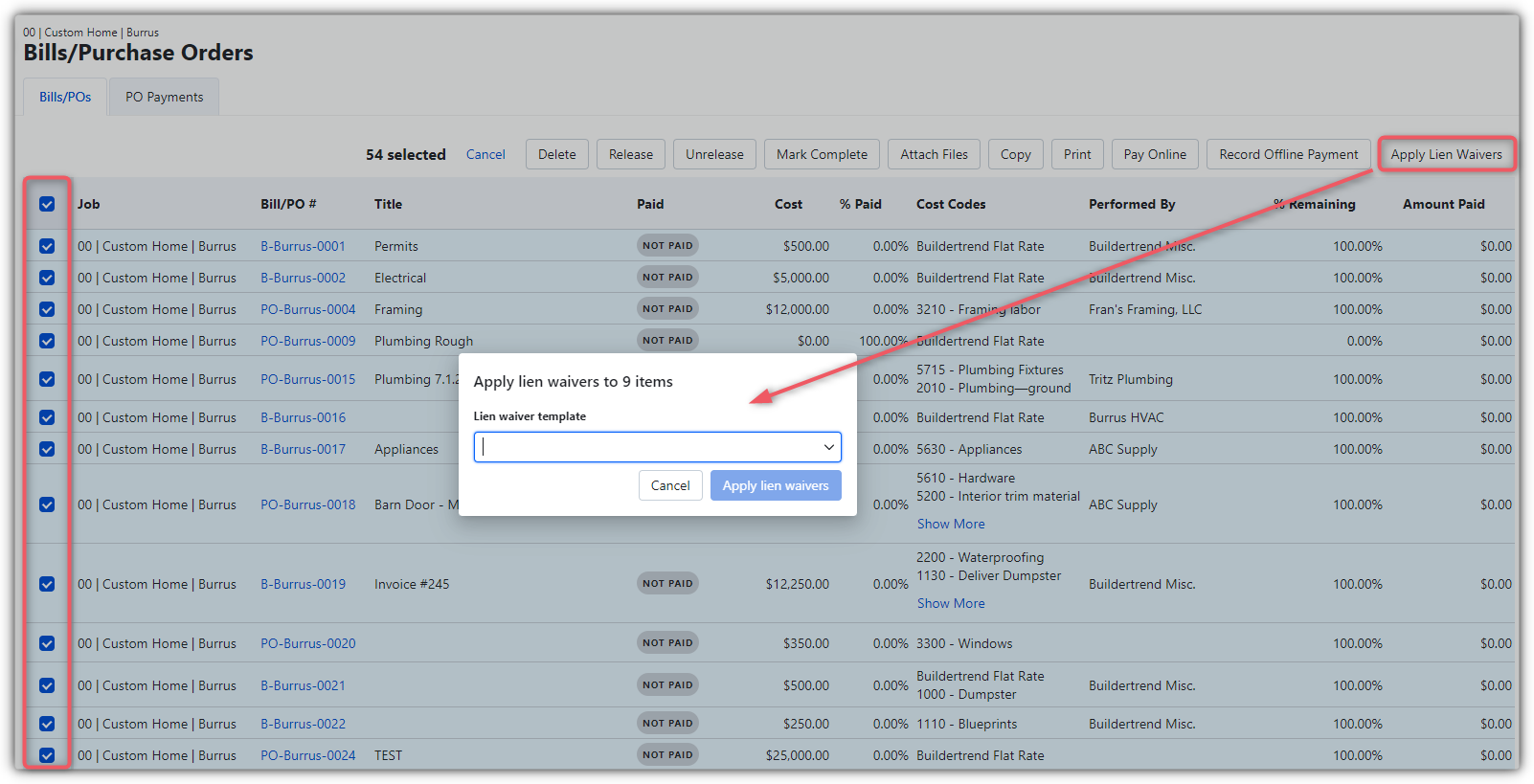 Moved to 'In Progress'
We've moved into development on providing you a better file management experience. We have seven updates on the Documents, Photos and Videos pages to bring greater productivity with more efficient navigation.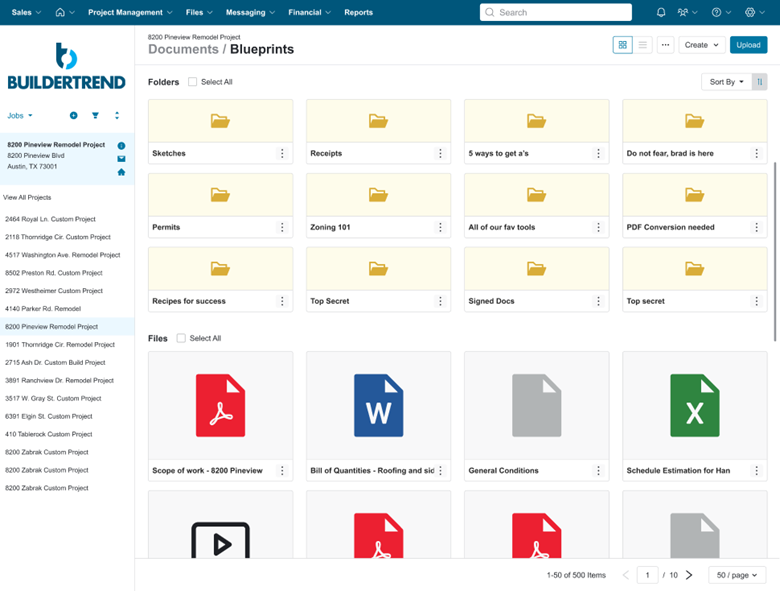 We welcome feedback on each of these releases, at any stage. If you have questions about recent launched material contact our Support Team at 888-415-7149. If you have comments or ideas on releases still in progress please use the "What do you think of this roadmap item?" button inside the release card.