DATE:

AUTHOR:

The Buildertrend Product Roadmap team

RELATED ROADMAP ITEMS:
✨ Improved
Job Site Communication
Project Management
May 15-19 Buildertrend updates
DATE:
AUTHOR: The Buildertrend Product Roadmap team
A faster Schedule Item workflow now in progress
We're making it easier for you to add and review critical Schedule Item information. Reformatting the Schedule Item Details will save you time when building out or adding to your project schedule by bringing the most essential information to the top of the page (e.g., Title, Start Date, Work Days, End Date, Display Color, Assignees).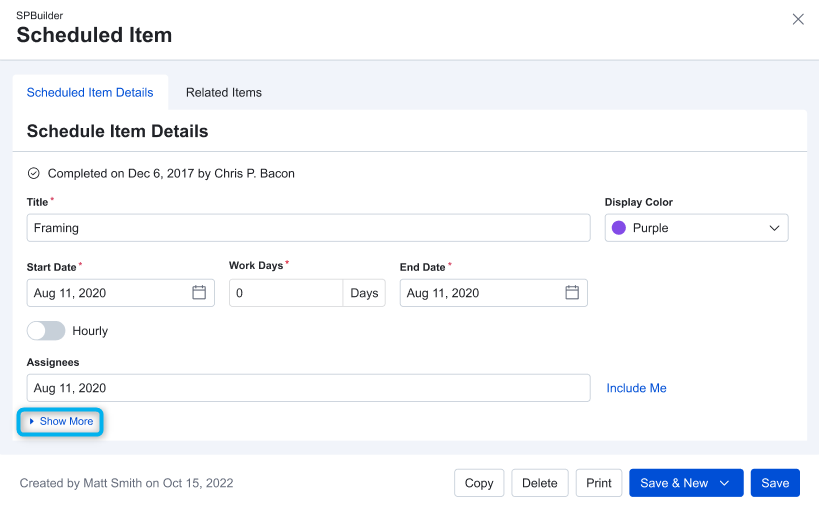 Visit the roadmap card to learn more and provide feedback
We welcome feedback on all releases, at any stage. If you have questions about recent updates, contact our Customer Success team at 888-415-7149.
If you'd like to provide feedback please use the What do you think of this roadmap item? button inside the release card.