🎉 New
📱 Mobile
Job Site Communication
Financial
Introducing the Cost Inbox for receipts and bills
What's new?
We're creating a new feature called Cost Inbox that will be available for desktop and mobile. Cost Inbox will connect with our Bills feature and act as an area to store scanned receipts and proof of purchases.
Users including field crews and project managers will be able to upload receipts and bills into this space. This will allow bookkeepers to quickly access, review, and allocate costs to jobs. Your office team can also choose to turn receipts into bills. Having one place to manage receipts will simplify the process for tracking and documenting expenses.
This experience also includes Optical Character Recognition (OCR) so that scanned receipts or digital financial documents can extract data and auto-fill areas like dates, material line items, costs, etc.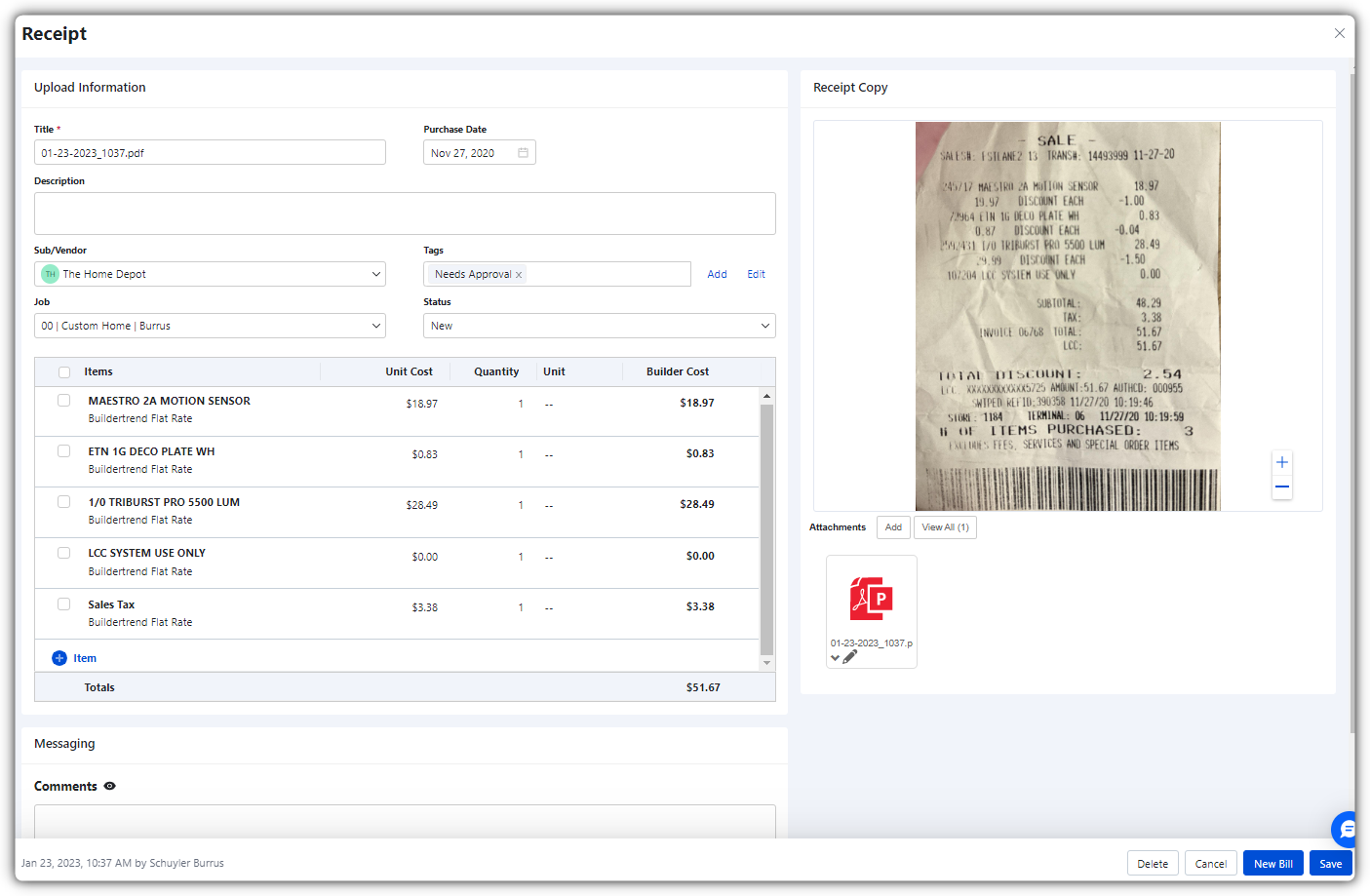 ---
What's coming?
The following are future considerations that will potentially connect with the Cost Inbox.
Expense tracking: You'll be able to turn receipts or proof of purchases housed in the Cost Inbox into project expenses.

Mobile upload updates: Add notes, tag jobs, and itemize receipts when converting into bills or expenses.

Forwarding attachments: Easily forward email attachments into the Cost Inbox.
---
How can I provide feedback on this release?
To provide suggestions click What do you think of this roadmap item? on the left side of the page.
We regularly review feedback in order to continuously improve Buildertrend. By analyzing this feedback we can identify areas for improvement, prioritize development efforts, and make enhancements that will better meet your needs. This ongoing process of review and improvement helps us ensure Buildertrend remains a valuable and effective tool.
How can I learn more?
To receive emails on the movement of this release or learn about iterations and updates, click Subscribe.