🎉 New
Project Management
App Marketplace
Integrate other software with our App Marketplace
What's new?
We're creating an App Marketplace that will make integrations with other software more seamless. This will improve your project management experience and allow you to use Buildertrend as the single source of truth for running your construction business.
Connecting Buildertrend to the other software you use daily will ensure the information you need is always where you need it, when you need it. You will be able to access important documents and transfer information between platforms without ever having to leave Buildertrend.
We'll start with core client relationship management such as HubSpot, Salesforce, Pipedrive, and Mailchimp and continue with documents storage software such as Google Drive, Microsoft OneDrive, Dropbox and Box. Expect to see construction-focused software additions throughout 2023 and 2024.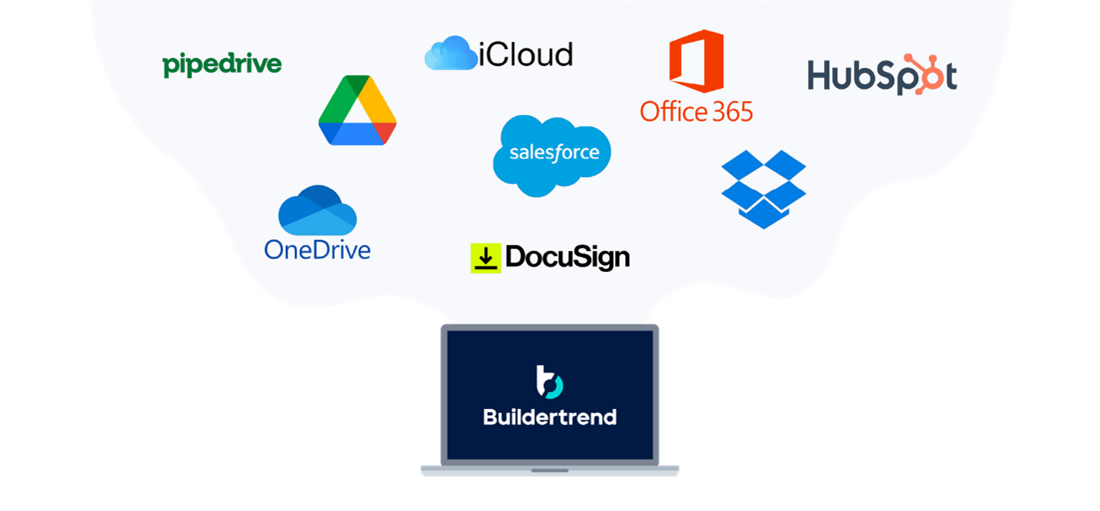 ---
How can I provide feedback on this release?
We want to hear from you!
What apps do you use regularly?

How would you like to see those apps integrated with Buildertrend?
If you'd like to answer these questions and provide feedback on this release, click What do you think of this roadmap item? on the left side of the page.
We regularly review feedback in order to continuously improve Buildertrend. By analyzing this feedback we can identify areas for improvement, prioritize development efforts, and make enhancements that will better meet your needs. This ongoing process of review and improvement helps us ensure Buildertrend remains a valuable and effective tool.
How can I learn more?
To receive emails on the movement of this release or learn about iterations and updates, click Subscribe.