STAGE:

🚀 Recently Launched
✨ Improved
Estimates & Takeoffs
Subgroup proposals for better formatting
STAGE: 🚀 Recently Launched
What's new?
For better formatting and organization of line items in proposals, you now have the ability to create second-level grouping options (AKA Subgroups) under categories or assemblies. This functionality lives in the "format" section of Lead Proposals or Job Proposals.
This provides higher clarity to homeowners, and is a better presentation of job costs.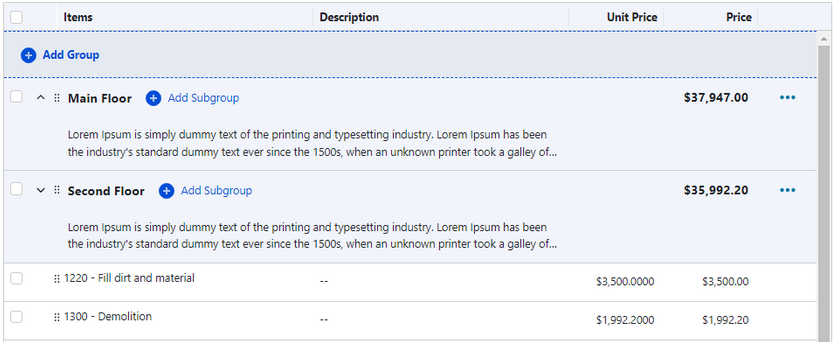 ---
How can I provide feedback on this release?
To provide suggestions click What do you think of this roadmap item? on the left side of the page.
We regularly review feedback in order to continuously improve Buildertrend. By analyzing this feedback we can identify areas for improvement, prioritize development efforts, and make enhancements that will better meet your needs. This ongoing process of review and improvement helps us ensure Buildertrend remains a valuable and effective tool.
How can I learn more?
If you have questions about this release or desire training, contact our Customer Support team: