✨ Improved
Job Site Communication
Customer Communication
Updated text and edit options for Comments
What's new?
Getting your message across and communicating clearly is about more than just words. To improve formatting within our Comments tool, we're adding text and editing options. You'll have the ability to highlight text, choose font size, include emojis and add images from Buildertrend.
Mock up from our Specifications tool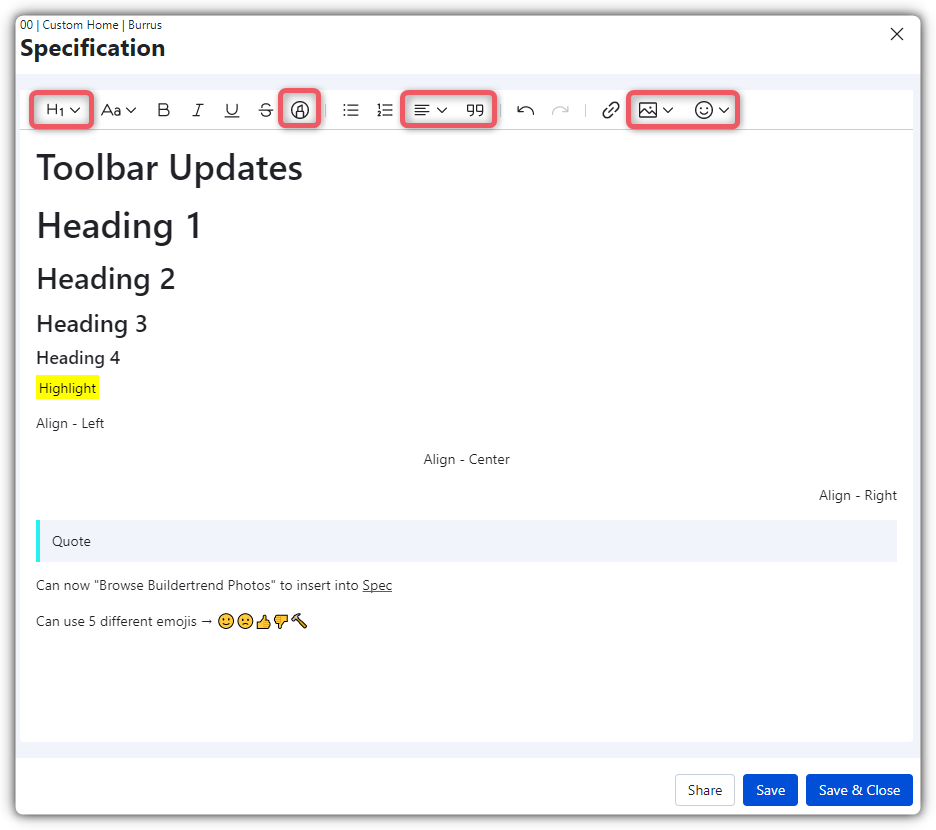 ---
How can I provide feedback on this release?
To provide suggestions click What do you think of this roadmap item? on the left side of the page.
We regularly review feedback in order to continuously improve Buildertrend. By analyzing this feedback we can identify areas for improvement, prioritize development efforts, and make enhancements that will better meet your needs. This ongoing process of review and improvement helps us ensure Buildertrend remains a valuable and effective tool.
How can I learn more?
To receive emails on the movement of this release or learn about iterations and updates, click Subscribe.